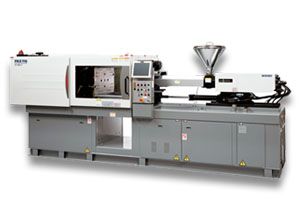 Precise Tool & Mold Co., Inc. is a precision injection molder located in NJ. Our injection molding services are enhanced by our mold building abilities and background. Once your hard tooling is in place, you can rest assured knowing that PTM injection molding services will get your production parts to market quickly. We can help with your part design, material selection, and determine the best tooling configuration to create your component.
Our Team has over 40 years experience in many phases of tooling and molding and will assist you from design concept to part completion. PTM provides molding and tooling services and adheres to ISO 9001:2008 Quality Standards which ensures consistent, high quality parts. Our clean, state of the art facility located in Central New Jersey was designed for injection molding utilizing full overhead crane, underground utilities, epoxy coated flooring and houses modern injection molding equipment to 400 ton capacity.
When your part has to meet the specific regulations for industry, there are several integral factors that contribute to success. The proper ancillary equipment is key and often overlooked. Handling, drying requirements and tight processing control of today's highly engineered resins is critical to precision molded parts. At PTM we pay attention to all aspects of the molding process, from tooling and material, to machine and processing.
For more information regarding our precision injection molding capabilities, please contact us.
Capabilities
Injection molding of various thermoplastics including PVC (Rigid and Flexible), Ultem
Insert and over molding
Assembly & packaging
Tooling Industries
Aerospace
Appliances
Automotive
Business Products
Consumer Products
Design Firms
Industrial Equipment
Medical Devices
Medical Equipment
Point of Purchase
Sporting Equipment